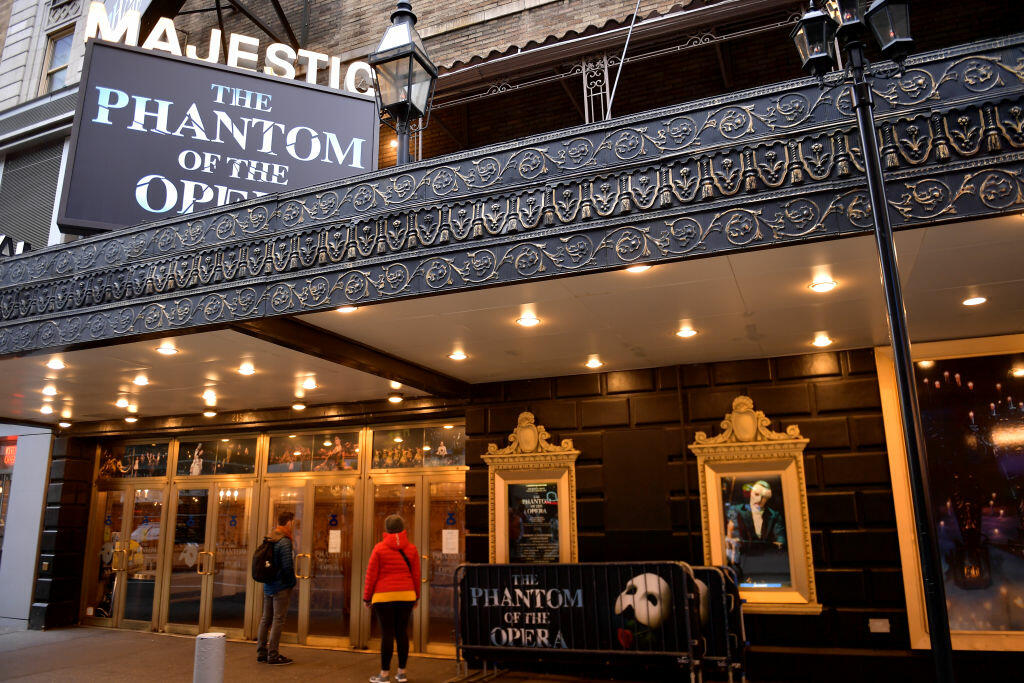 Broadway will remain closed for at least another two months, industry leaders announced on Wednesday. Their initial target of reopening in mid-April has become impossible because of the ongoing coronavirus pandemic.
The Broadway League, a trade association representing producers and theater owners, said the 41 Broadway houses would remain closed at least through June 7th. However, industry leaders widely expect the theaters to remain closed longer. They say that a best-case scenario is reopening following the July 4th weekend, and that it is possible that the industry will not reopen until after Labor Day.
Broadway League President Charlotte St. Martin says:
Our top priority continues to be the health and well-being of Broadway theatergoers and the thousands of people who work in the theater industry every day, including actors, musicians, stagehands, ushers and many other dedicated professionals. Broadway will always be at the very heart of the Big Apple, and we join with artists, theater professionals and fans in looking forward to the time when we can once again experience live theater together.
Many productions have been affected by the pandemic. Some shows that have scheduled for the 2019-2020 season are now being pushed back, while other shows have simply shut down altogether.
No date has been announced for the postponed Tony Awards which were originally scheduled for June 7th.
Photo credit: Michael Loccisano/Getty Images